October 9th, mark your calendars, we are sponsoring the First Microsoft Data and AI South Florida meeting.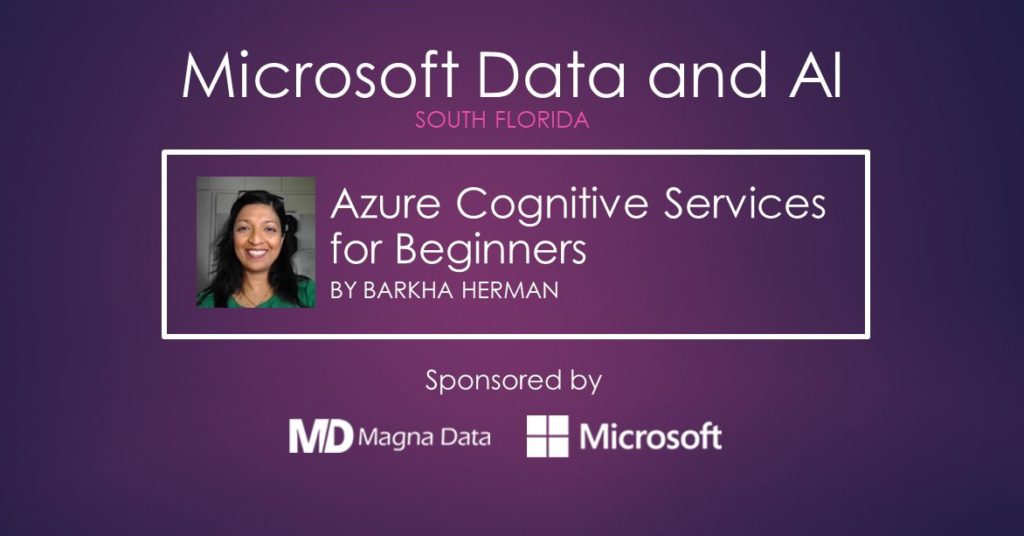 Session:
Azure Cognitive Services for Beginners
In this session, Barkha is going to introduce us to the amazing world of Microsoft Azure Cognitive Services.
About the Speaker:
Barkha Herman, Sr. Cloud Solution Architect @ Microsoft
I love solving problems, and helping people. In that order. As a passionate problem solver and people helper, I have found myself in the world of technology and consulting for the past twenty plus years. I currently work @ Microsoft as a Senior Cloud Solution Architect, focusing on Data and AI. My career allows my "shiny syndrome" afflicted brain enough distractions, opportunity to learn and solve problems. It has also led me to create a couple of passion projects that focus on improving education, parenting and health. Feel free to connect with me – let's create something together!