Date/Time
Date(s) - December 10, 2020
5:00 pm - 6:00 pm
Categories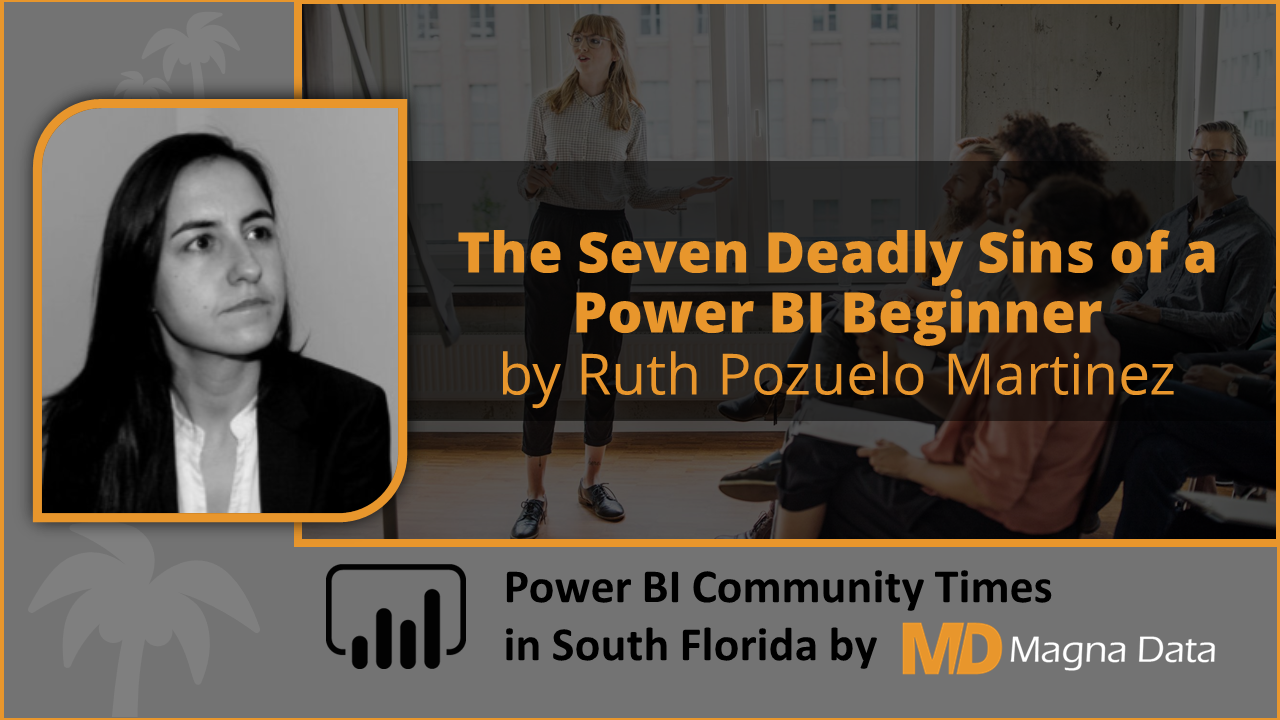 Thursday, December 10th, 2020
2PM PST / 4PM CST / 5PM EST [US Time]
Online – Microsoft Teams Meeting
Power BI Community Times in South Florida continues the excitement with Ruth Pozuelo visiting all the way from Sweden ( by midnight!! ) to get beginners on the right foot when starting with Power BI.
Have you checked out all the videos she posts on Curbal YouTube Channel??
Every week, three times a week, new Power BI videos:
Monday for Power Query,
Wednesday for Power BI and
DAX Fridays! ,one new DAX function every Friday!
>>> YouTube: https://www.youtube.com/channel/UCJ7UhloHSA4wAqPzyi6TOkw
Join us for a learning & sharing knowledge experience in a warm+friendly environment.
Session:
The Seven Deadly Sins of a Power BI Beginner
Guest Speaker:
Ruth Pozuelo from CURBAL
Ruth Pozuelo Martinez is the owner of Curbal AB, a BI consultant company based in Sweden. She is also a Microsoft Data Platform MVP mainly for her contributions to the Power BI community.
She delivers Power BI solutions to international and local customers and she teaches Power BI on her YouTube channel where we are over 39,700 subscribers (at the time of writing). She is also the instructor of the online courses offered here at curbal.com.