Date/Time
Date(s) - April 21, 2022
5:00 pm - 7:00 pm
Categories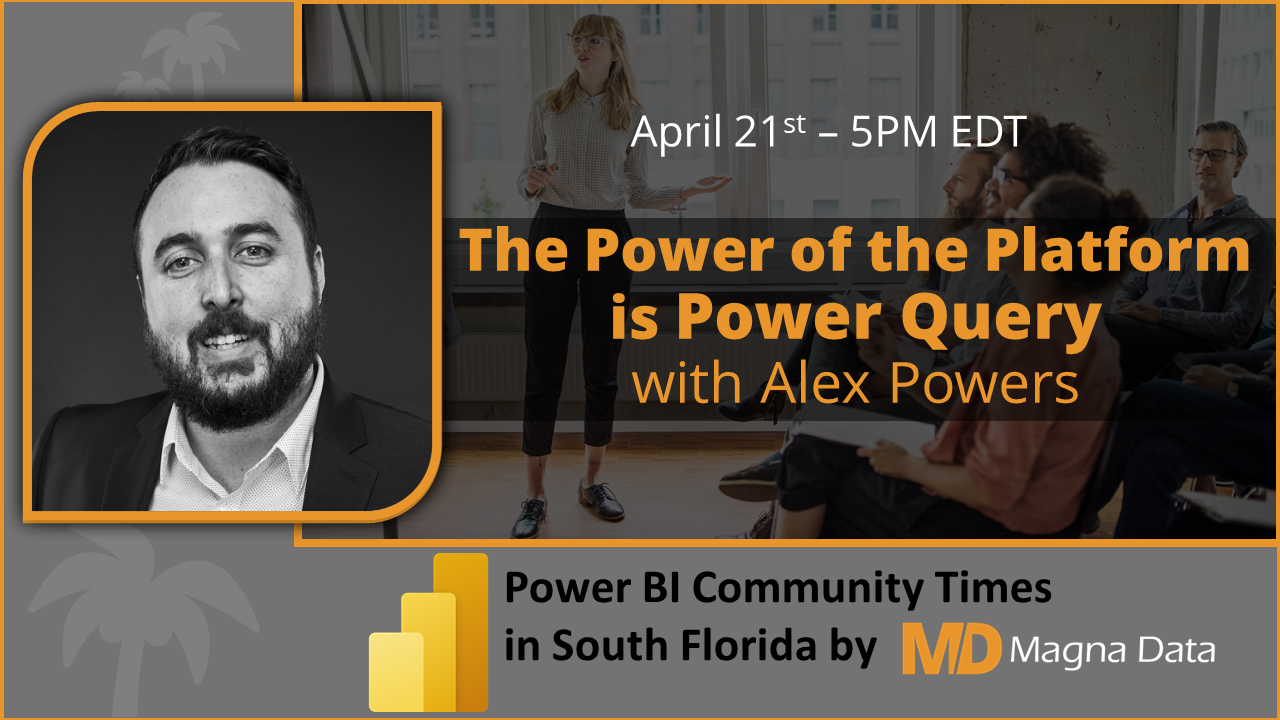 Thursday, April 12th, 2022
2PM PST / 4PM CST / 5PM EST [US Time]
Online – Microsoft Teams Meeting
The Power of the Platform is Power Query
Power BI Community Times in South Florida 2022 welcomes Alex Powers to unleash the Power of Power Query! (that's a lot of Power in one sentence).
Power Query is a data transformation and data preparation engine, if you want to learn more and explore this fantastic tool, this introductory session is for you!
The Power of the Platform is Power Query
Presenter: Alex Powers
From financial services to felines, the World Wide Web to professional wrestling – Alex Powers has an affinity for the conventional and unconventional when it comes to information. A self-proclaimed Excel and Power BI Enthusiast Alex Powers enjoys contributing to online forums and sharing his passion for empowering others using Microsoft technologies.