Date/Time
Date(s) - August 31, 2022
6:30 pm - 8:00 pm
Categories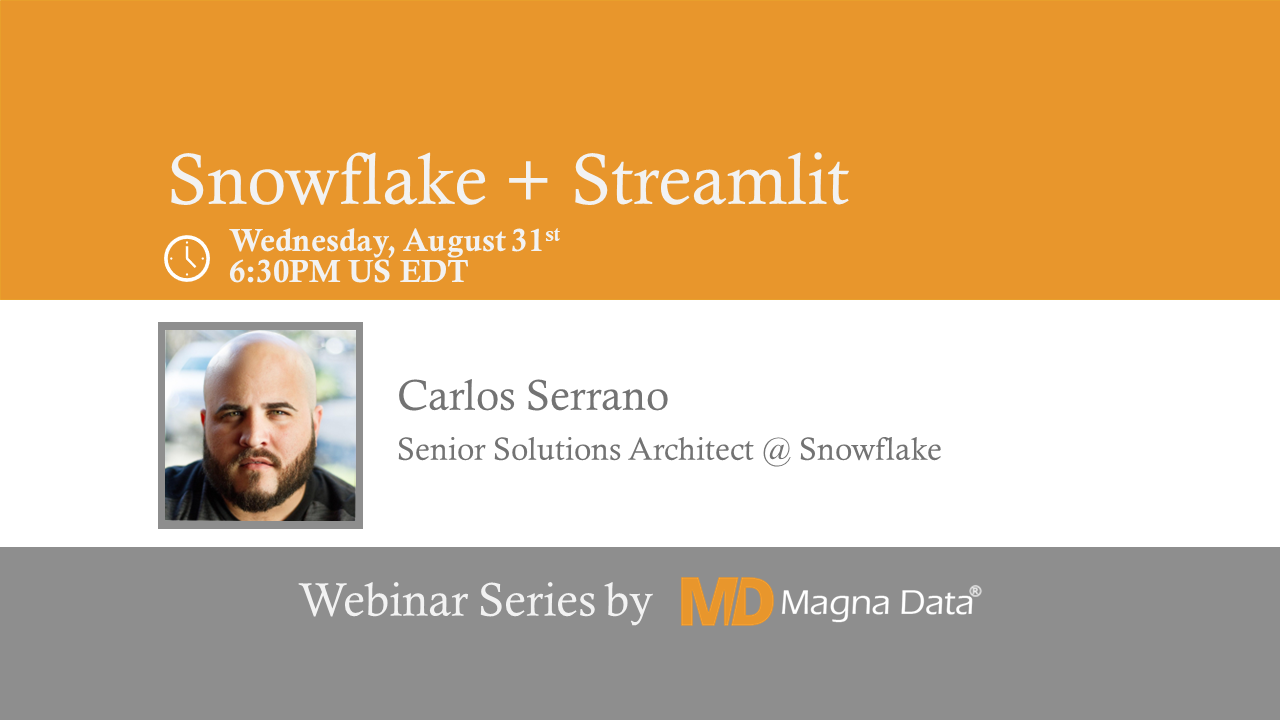 3:30 AM PDT/ 5:30AM CDT / 6:30PM EDT [USA TIME]
Online Microsoft Teams Meeting
"Snowflake + Streamlit"
This is an introductory webinar about using Snowflake and Streamlit together to create Data Apps with Python.
Snowflake is a fully managed service that's simple to use but can power a near-unlimited number of concurrent workloads. Snowflake is your solution for data warehousing, data lakes, data engineering, data science, data application development, and securely sharing and consuming shared data.
Streamlit, recently acquired by Snowflake, turns data scripts into shareable web apps in minutes. All in pure Python. No front‑end experience required.
Streamlit takes minutes to learn yet gives you immense power to transform Python scripts into beautiful apps.
Presenter:
Carlos Serrano – Senior Solutions Architect @ Snowflake
Carlos is an Experienced Data Professional with extensive knowledge in Agile Development environments. He has been working with data for 10+ years and his experience spans across multiple roles including Administration, Development, Engineering and Architecture across many fields including Healthcare, Retail, Manufacturing, among others. He loves mentoring and helping other data professional and enthusiasts grow in this interesting world. Huge fan of CI/CD and Automation for data and avid supporter of simplified workflows.