Date/Time
Date(s) - May 27, 2021
5:00 pm - 6:30 pm
Categories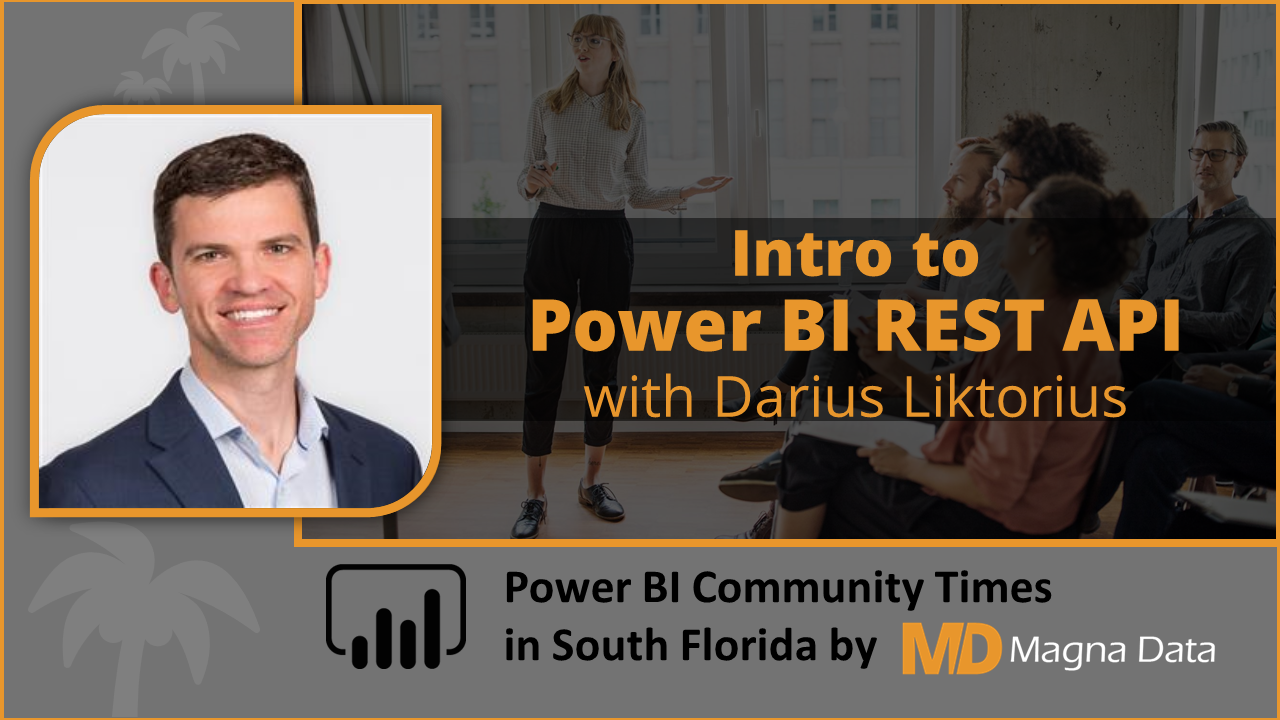 Thursday, May 27th, 2021
2PM PST / 4PM CST / 5PM EST [US Time]
Online – Microsoft Teams Meeting
Power BI Community Times in South Florida 2021 welcomes Darius Liktorius to tell us all about the Power BI REST API! Join us for a learning & sharing knowledge experience in a warm+friendly environment.
Intro to Power BI Rest API
Join us to learn how the Power BI REST API can help you and your organization automate the management of the Power BI Service, publishing of your reports and more.
Presenter: Darius Liktorius
Darius Liktorius, Cloud Solution Architect
Darius has over twenty years of hands-on, technical and managerial experience in Solutions Architecture, Performance Optimization, Database Administration & Optimization, Infrastructure Engineering, Software Development and Cloud Solutions (both Azure and AWS). He has advanced numerous organizations from startups to non-profits and Fortune 100 enterprises through the use of technology, and mentored hundreds of developers, DBAs and engineers.