Make important decisions with confidence using Power BI and our Retail Sales Analytics exclusively designed to provide Executive Management a 360° view of Business Sales. Visualize and compare how your business performs over time, for all regions, and how the different product categories offered impact your revenue.
Executive Sales Dashboard is designed for Executive Management, CEO, CFO, Regional Managers to provide them instant access to a Global view of the Business Sales performance.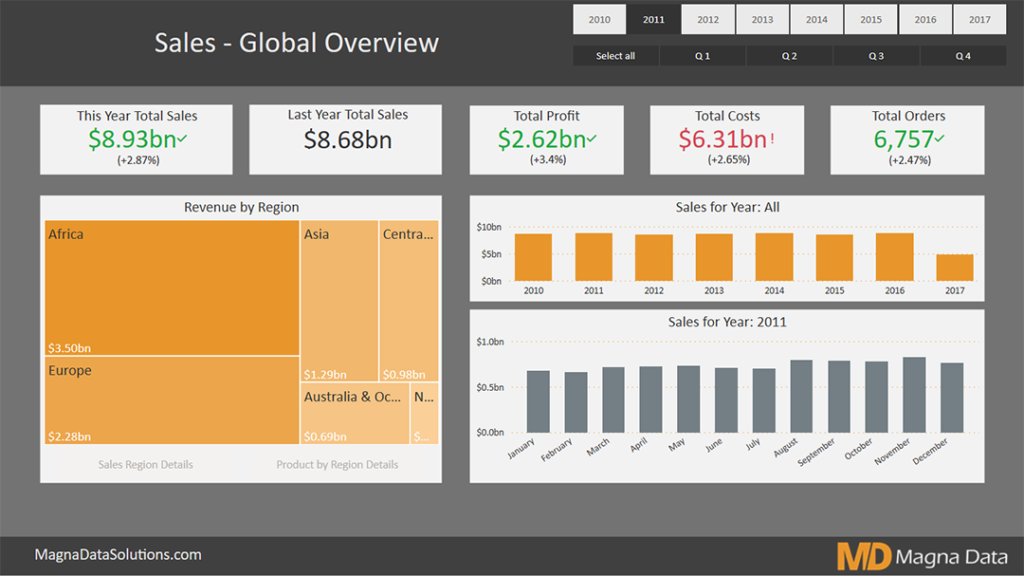 Go to your important meetings to discuss a topic with the support of Power BI interactive dashboards making it easier to deliver your message.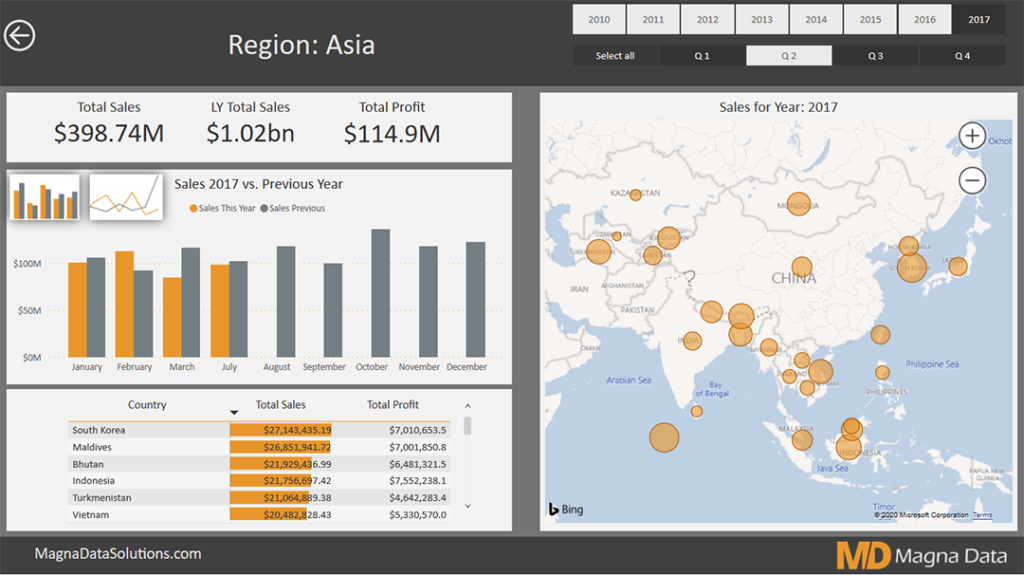 Get a quick glance at how your business is performing globally, throughout the years with a summary for each region and product category. Have the possibility to explore each region and product category in more details.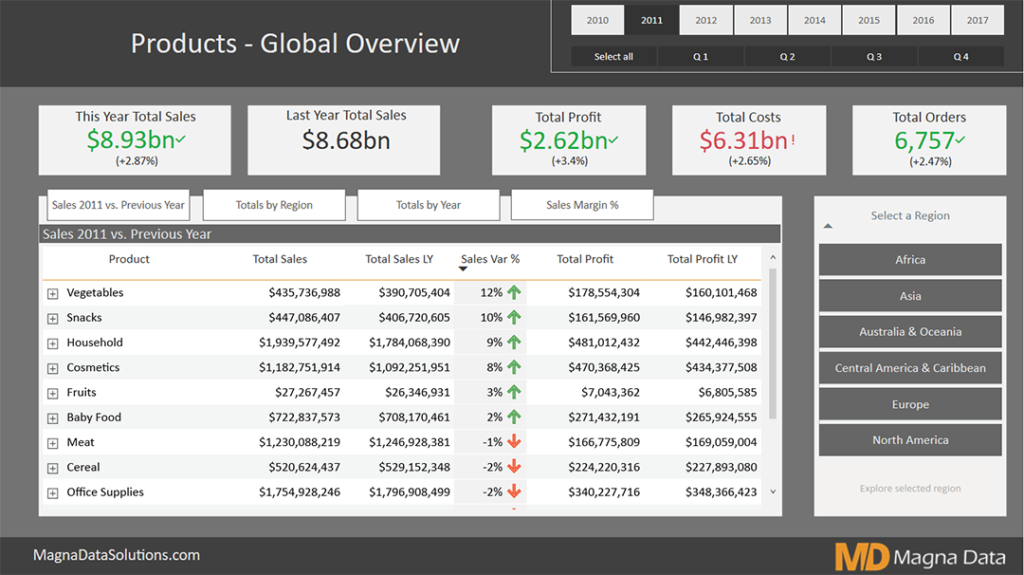 Compare how the different products are impacting revenue over the years and across each Region. How profit increases or decreases. Identify which products brings you higher profit margins. Spot trends.
We can customize the Solution to fit your business structure and additional reporting needs.
Users in your company can take advantage of the underlying data model to create personalized reports to answer specific questions.