As a Microsoft Power BI Partner, Magna Data can help you start transforming your data into meaningful insights with our Data Analytics as a Service offering and Consulting Services.
Now you can focus on your business while we take care of your Data Visualizations and Reporting needs supported with Microsoft Business Intelligence technology, Leaders in Business Analytics Platform.
What is Power BI
Power BI is a suite of business analytics tools to analyze data and share insights to enable fast, informed decisions. Power BI dashboards provide a 360-degree view for business users with their most important metrics in one place, updated in real time, and available on all of their devices.
Transform data into stunning visuals and share them with colleagues on any device.
Visually explore and analyze data on-premise and in the cloud in one view.
Collaborate on and share customized dashboards and interactive reports.
Scale across your organization with built-in governance and security.
Microsoft provides a cloud solution to meet your compliance and regulations needs.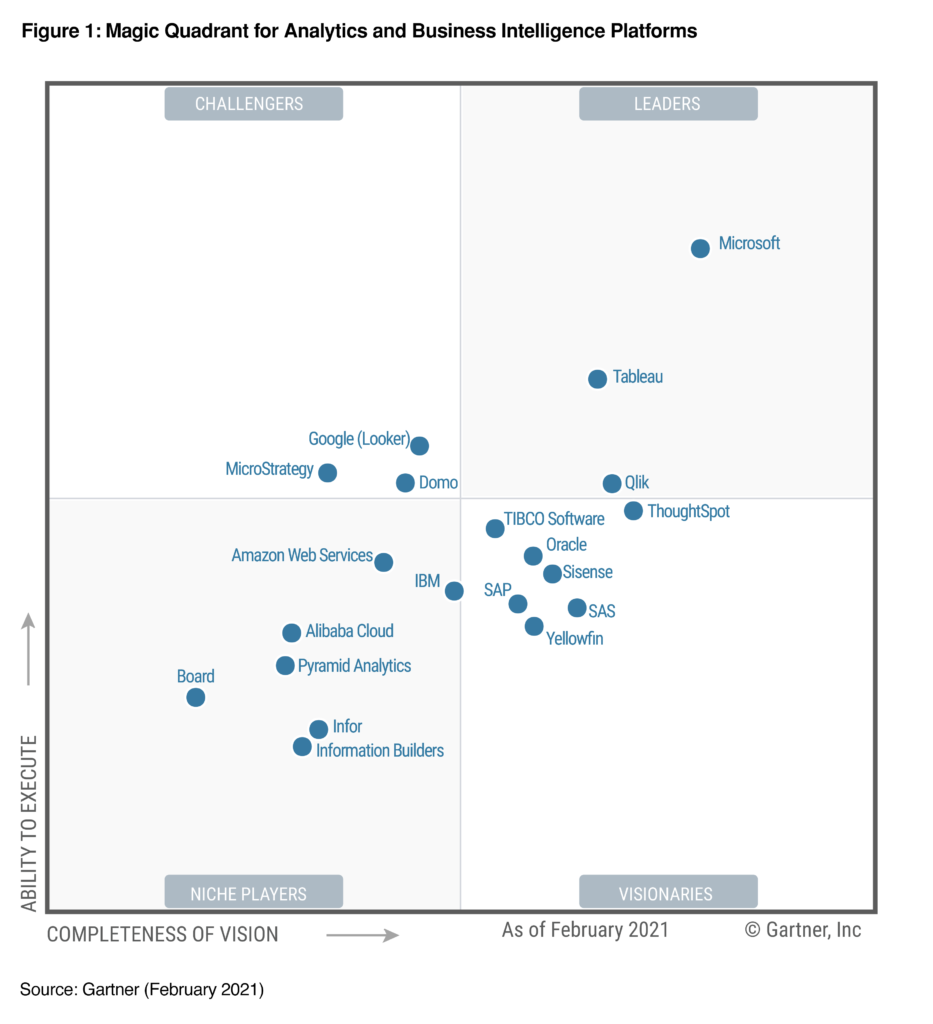 For 14 consecutive years, Gartner has recognized Microsoft as a Leader in analytics and business intelligence.
Source: https://powerbi.microsoft.com/
Contact us and Start your Power BI Journey!
Thank you for choosing us! To schedule an introductory Call, fill in your information and select a time that works for you: