Date/Time
Date(s) - September 14, 2022
11:15 am - 12:15 pm
Location
USA – ROYAL SONESTA CHICAGO DOWNTOWN
Categories
We have the honor and privilege of participating at Data Insight Summit taking place September 12-14th, 2022,  in Chicago, IL, USA.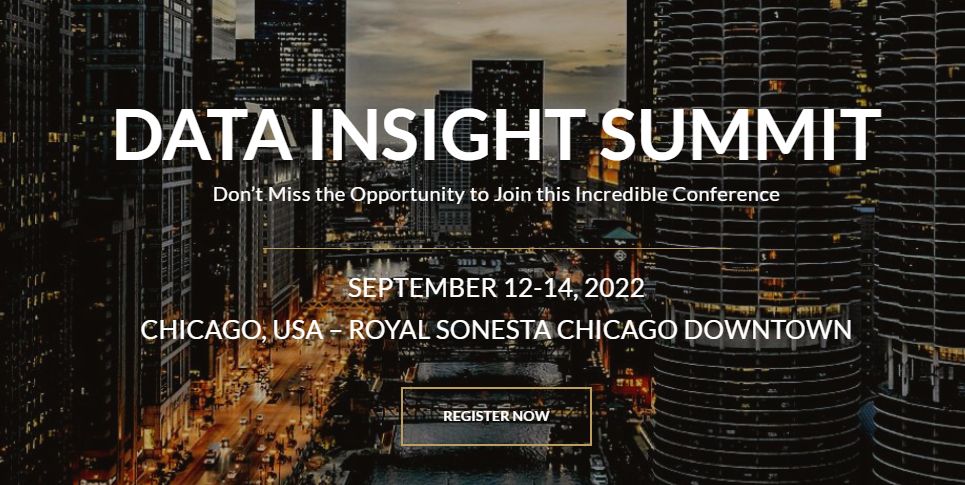 Founder Cecilia Brusatori will be presenting 2 sessions:
Microsoft Excel and Power BI working together!
Tuesday, September 13, 2022
Tue 11:45 am – 12:45 pm – GRAND BALLROOM B

Are you a Ms Excel User or have implemented Analytics solutions where your Users still want to pull Excel? Power BI Analytics platform has your back. Now you can have the best of the 2 worlds: Power BI and Ms Excel together in the same Analytics Solution!
In this session, we will do a quick overview of Power BI and its content creation life cycle. How Excel fits in the solution and Demo content creation with Excel by using Live connection to a Power BI a Dataset and creating content using Power Pivot add-in.

Become a Microsoft Certified Power BI Data Analyst
Wednesday, September 14, 2022
Wed 11:15 am – 12:15 pm – GRAND BALLROOM C


Boost your career and become a Microsoft Certified Power BI Data Analyst when you pass the Exam PL-300

In this session, we will introduce the exam PL-300 and talk about preparation paths & tips, learning & practice resources, how to find a study group (or even create one!). We will also be covering what to expect on the day of your exam, whether online or in person at a test center, for those who are new to certifications.

Come and learn about this Microsoft Certification and why you may want to earn it!
Data Insight Summit is a conference focused on Microsoft Data Analytics tools and services, such as Power BI, Excel, Synapse, and related technologies. This is an in-person conference in Chicago. Organizers of this conference previously ran some of the most successful events in the Microsoft Data Analytics space, such as the Power BI Summit and Difinity Conference. This is a conference for Data and business analysts, IT Decision Makers, Developers, Business Analysts, BI and Insight Managers, BI Professionals, Architects, Digital & Big Data business leaders, and Consultants. This conference is a three-day event; the first day is a full-day workshop pre-conference followed by two days of conference sessions in five different tracks.
Microsoft Data and Insight Conference in person in Chicago
REGISTER HERE: https://datainsightsummit.us/